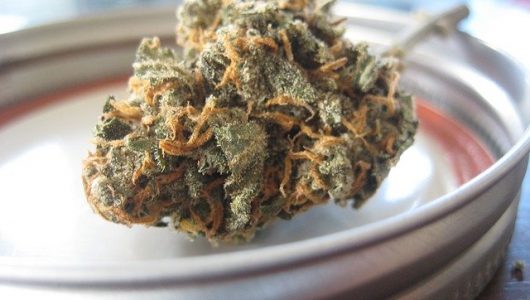 The Food & Drug Administration (FDA), along with, the Federal Trade Commission (FTC) closely watches the CBD sector for making illegal and unproven medical claims.  In March 2021, FDA issued warning letters to several companies for marketing their CBD products as "unapproved drugs."
Violations of FTC Regulations
On December 17, 2020, FTC imposed monetary sanctions against several companies for making unsubstantiated medical claims about their CBD products. Dubbed 'Operation Deceit,' the action was in response to marketing claims that FTC maintains are 'unsubstantiated' regarding the capability of CBD products to effectively treat medical conditions and diseases like cancer, glaucoma, chronic pain, Alzheimer's disease, and more.
FTC's sanctions led to settlements, which required the affected companies to stop using unsubstantiated marketing claims. Financial penalties imposed on these companies were between $20,000 and $85,000.
FTC, an independent organization responsible for enforcing the ban on the dissemination of deceptive claims for specific categories of products, calls for fact-based advertising. This means companies must use truthful and evidence-supported claims to promote or market their products. Advertisements that make safety or medical claims must be backed by reliable scientific evidence.
The several companies affected by the recent FTC crackdown were making claims about the health benefits of their CBD products that lacked scientific proof. Additionally, they also falsely implied that their claims were either U.S.-government-verified or scientific-evidence-backed.
FDA's Warning Letters
FDA's warning letters issued in March cite assertions associated with CBD products easing pain, inflammation, anxiety, and depression. The letters also term assertions related to the effectiveness of CBD products in addressing a variety of health conditions and diseases, including PTSD, ADHD, and rheumatoid arthritis, as unlawful and unsubstantiated. Other scientifically unsupported claims cited by FDA include the ability of CBDs to prevent tumors, convulsions, and bacterial and fungal infections.
Complying with Regulations
Companies dealing with CBD products must ensure their contracts, financing, marketing, and advertising take into consideration legal issues affecting the industry. That way, they will focus on building their businesses without worrying about lawsuits from consumers and organizations like FTC and FDA. A cannabis law attorney who knows the relationship between state law, federal law, FTC regulation, and FDA regulations can help a company navigate regulatory uncertainties and run a legal and compliant CBD business. The attorney can also help a company review claims it makes about its product to ensure they are truthful and properly substantiated.