Robert C. Maddox started his law practice on the shores of Lake Tahoe in 1975 and migrated to Reno, NV in 1991 in order to better serve the interest of Northern Nevadans. In 2014, native Nevadans, Eva G. Segerblom and Ardea G. Canepa-Rotoli, partnered with Mr. Maddox to form Maddox, Segerblom & Canepa, LLP.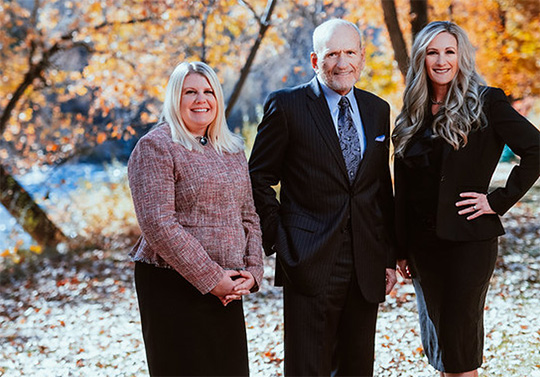 Over the years, the firm has been involved with many organizations, including the Institute for Real Estate Management, National Association of Real Property Managers, Nevada Association of Residential Communities, Nevada Chapter of the Community Associations Institute (CAI), and the Nevada Justice Association (NJA). In fact, in 2000, Mr. Maddox was chosen as the Trial Lawyer of the Year by the Nevada Trial Lawyers Association and in 2015, Mr. Maddox was nominated for the Nevada Justice Association's Lifetime Achievement Award. In 2019, Ms. Segerblom and Ms. Canepa-Rotoli were given the Nevada Justice Association Badger Award.
The Maddox, Segerblom & Canepa team pride themselves on ethical and effective representation. We remain committed to our mission of delivering practical, incisive advice aimed at helping injury victims, homeowners, homeowners' associations, businesses, real estate agents and others alike, make knowledgeable decisions when confronted with otherwise overwhelming legal issues. It is important for our clients to know that they are backed by a combination of aggressive and competent attorneys who will guide them through the legal process.
With years of experience handling construction defect litigation, the firm continues to help homeowners pursue construction defect claims against faulty builders. However, the firm also acts as general counsel for a number of local homeowners' associations, including larger associations like Arrowcreek. The firm has also expanded its practice to include general civil litigation, real estate law, business law, product liability, catastrophic damage, and the recent-to-Nevada cannabis law.
Maddox, Segerblom & Canepa, LLP looks forward to serving your legal needs.