Understanding the Effects
of Catastrophic Events
When people are exposed to catastrophic events, life as they knew it before the incident will never
be the same.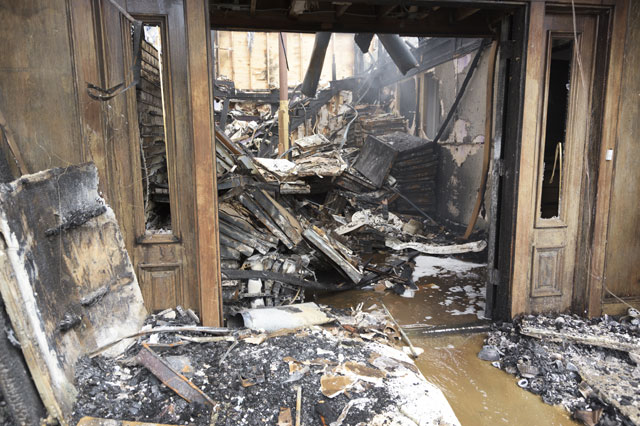 Residents can be left without a home or vehicle.
Workers can be left without a way to make a living.
Companies can be forced to delay operations or even go out of business.
Local economies can suffer.
In addition to physical structures that are typically damaged or destroyed by catastrophic events, these incidents can cause the destruction of crops and the death of farm animals. They can destroy expensive art collections and family heirlooms. They can cause disabling or even deadly injuries.
For survivors, the days, weeks, months, and even years after a catastrophic event are filled with uncertainty, fear, great loss, and despair.
The Fernley Flood of 2008
On January 5, 2008, a century-old irrigation canal in Fernley, Nevada burst through a 50-foot breach, flooding the homes of approximately 590 residents. Fortunately, nobody suffered severe physical injuries, but the destruction caused significant property losses and emotional trauma that will last a lifetime. In all, approximately 1,400 people were affected. The damages totalled approximately $150,000,000.
Some parts of the town were flooded with water as deep as eight feet. Homes were destroyed. People and animals were stranded. As many as a dozen victims were rescued from rooftops by helicopters. Boats brought countless others to safety.
The 31-foot canal was owned by the U.S. Bureau of Reclamation at the time of the breach, but it was managed by the Truckee-Carson Irrigation District (TCID). In 2012, a federal jury determined that the Fernley flood was primarily caused by TCID's history of negligent maintenance practices.
Eight years, teams of attorneys, and hundreds of thousands of documents later, Fernley flood victims finally obtained relief when the district agreed to new settlement terms. In all, the victims recovered $18.1 million.
Just as our attorneys teamed up with other local law firms to protect the rights of the Fernley flood victims, our firm is here to help the innocent victims of similar incidents in Nevada and Northern California.
While nothing can be done to change the history of events that occur, Maddox, Segerblom & Canepa, LLP can make sure that victims of catastrophic events are compensated and responsible parties are held liable.
The Little Valley Fire of 2016
In October of 2016, the Nevada Division of Forestry implemented a controlled burn that, due to its gross negligence (as found by a Nevada jury), ultimately became an out of control wild fire that damaged many residents' homes, land, real property and personal property along the Franktown Road area in Washoe Valley, NV. The fire decimated 23 homes and took the life of a prized horse. The residents in the area were lucky to escape with their lives as they were woken up at early morning hours as the flames entered their properties.
Maddox, Segerblom and Canepa, LLP teamed up with other local law firms to represent the fire victims and ultimately obtained a global settlement in the amount of $25 million as well as the ability to get money for its clients in excess of Nevada's sovereign immunity cap.