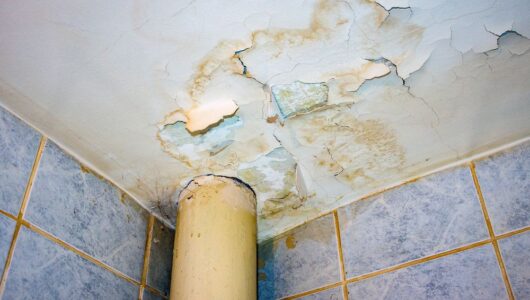 COVID-19 may be fueling the construction defect crisis. Homeowners who are planning on building a house, or have recently built a house, should understand the risk of construction defects. Further, homeowners should ensure they have a remedy to correct any defects in their new home. 
Why has the COVID-19 Pandemic Caused a Rise in Construction Defects?
The past two decades have seen a constant upheaval in the housing market. During the Great Recession, an unprecedented number of people lost their homes. The demand for apartment buildings rose drastically as people looked for more affordable housing options. However, when the COVID-19 Pandemic made social distancing a necessity, the shared gyms, business centers, and common areas that were once a draw became potential health risks. People began to move away from densely populated city centers and look for homes with more room. Living in a house gives the option to remain socially distanced from neighbors, have more room to work and take care of family, and have more outdoor space.
The increase in demand for homes paired with a low existing home inventory has caused new construction to skyrocket. Homebuilders are struggling to work quickly and control costs. These factors alone are risks for increased construction defects. However, home builders are also dealing with a labor shortage. Fewer workers may lead to less oversight, leaving more room for mistakes. 
How can Homeowners Protect Themselves?
Construction defects can be difficult for homeowners to detect because they are often hidden behind beautiful new exteriors. Some common hidden defects are leaks behind siding, under roof assemblies, through faulty window installations, or defective plumbing. Defective soils conditions can also be hidden and not become evident until many years of ownership have passed. These hidden defects can cause serious damage to a home over time and create financial and emotional hardship for a homeowner. 
However, homeowners have options to protect themselves. Homeowners who are looking to build a new home should be sure to ask about the construction process and what quality control is in place before beginning construction. Further, they should ensure that labor and material warranties are in place.  Ask the builder or contractor for their state contractor's license number to make sure there aren't any prior contractor's board complaints, and most importantly, make sure to ask for proof of insurance so that there is an ability for financial recovery should something go wrong and damages are incurred.
If homeowners discover defects in their new home, they do have legal recourse under both Nevada and California law. Although navigating warranties and lawsuits in construction cases can be difficult, an experienced construction defect lawyer can help guide homeowners through the process. If you have questions about your rights as a homeowner, call a construction defect attorney.