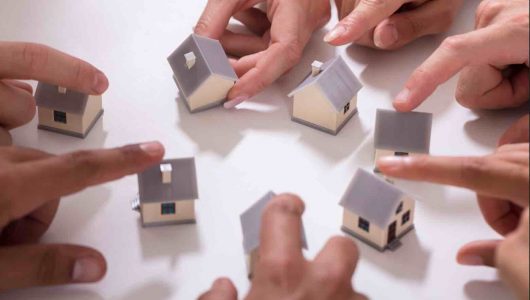 When homeowners fail to pay homeowners' association dues or assessments, HOAs have several options for enforcement. Dues are assessed to pay for the amenities and maintenance needs of the community. When an owner refuses to pay, it can cause dues for everyone else to go up or cause the HOA to fall into disrepair. People who own homes and fall behind on their assessments or dues may face collection efforts. If they still refuse to pay, the HOA can engage in other actions, including liens and foreclosures. Following the HOA's rules and staying on top of assessments and dues can help prevent problems.
Common HOA Collection Actions
An HOA will normally begin with common collection actions when a homeowner falls behind on his or her dues and assessments. The HOA might try calling the homeowner and sending letters in an attempt to collect what it is owed. It might send a notice that includes the total amount that is owed, the number of days by which the payment is late, late fees and interest, and an offer of a hearing.
A payment plan might be offered to the homeowner by the HOA. The homeowner's privileges may be suspended until the amount is paid. The Owner may no longer be in good standing if there are past due assessments and may be prevented from voting on HOA matters, including elections for the Board of Directors. If the owner proposes a payment plan, the HOA must accept it.
Liens and Foreclosures
An HOA will have a perfected lien against a delinquent homeowner once the assessment becomes past due. The HOA can then pursue collection actions against the homeowner. If the homeowner still does not pay,  a lien placed by an HOA on a home has a super-priority. If the HOA enforces its lien through a foreclosure action, the HOA's lien will have priority over other liens, including those held by the homeowner's mortgage lenders. Through a foreclosure action, the HOA can force the property owner's home to sell and collect what it is owed before the other lienholders can recover anything. If this occurs, the homeowner may be on the hook to repay the difference between what the mortgage lender receives and the total amount owed. To avoid these types of enforcement actions, it is best for homeowners to stay current with their dues and assessments.  This is an ever-evolving area of law and, more often than note, deed of trust holders are stepping in to pay past due assessments to the HOA to protect their interest in the property.