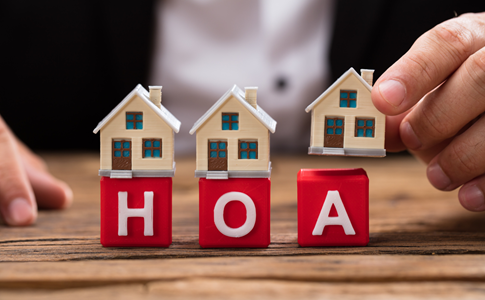 Before embarking on the process of amending covenants, conditions, and restrictions (CC&Rs) and Rules/Regulations that govern homeowners' associations (HOAs), HOA boards must have clear reasons for amending the governing documents. They should also keep in mind that amending HOA governing documents can be time-consuming and expensive. Once they have performed their due diligence and carefully deliberated on the matter, they can then start the amendment process.
Why Should HOA Governing Documents Be Amended?
HOA CC&Rs and rules and regulations lose their relevance with time. Some changes in the community and society at large might necessitate the amendment of HOA governing documents. New state laws may also force associations' boards to amend their covenant and bylaws to stay compliant.
Massive demand from homeowners might also push HOA boards to change the bylaws and CC&Rs. If most members want to change the minimum number of people required for a meeting to happen, for instance, then the board should carefully consider that demand. The decision to amend the governing documents should, however, be based on good judgment and logical thinking.
Although there is no standard timeline for amending HOA CC&Rs and changing HOA Rules and regulations, it's best practice to inspect the governing documents after every three to five years. An HOA lawyer can help the board identify outdated provisions or stipulations that no longer adhere to the law. The lawyer can also guide the HOA on the best ways to ensure CC&Rs are equally and non-prejudicially enforced within the community.
Steps for Amending HOA Governing Documents
Proposal of Amendment
The amendment process starts with a proposal describing the modifications to the governing documents.
Review Meeting
The board holds a board meeting to review the proposed amendment. Homeowners are allowed to offer their views regarding the proposed amendment.
 Voting  
After the review, the whole membership votes to either pass or reject the proposed amendment. The voting period may be prolonged in case an association experiences low voter turnout. The current governing documents dictate what percentage of members need to vote to approve an amendment.
Tallying of the Votes
Vote counting may happen during an open meeting so that homeowners can keep an eye on the vote-counting process.
Amendment Approval
Depending on the governing documents, HOAs generally require votes from either a simple majority or two-thirds of the membership to approve the amendment.
Recording and Effectivity
Upon approval, the county recorder's office must be notified of the changes for recording purposes. Bylaws don't require recording. Members must, however, be notified of changes before bylaws become effective.