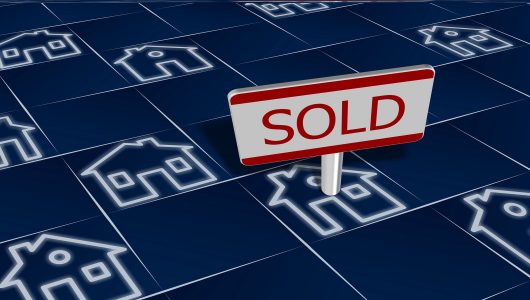 Available residential real estate has dropped to record low levels in Reno and many parts of the country. As the pandemic drags on, an increasing number of buyers are seeking homes in areas such as Reno-Sparks, which offer fresh air, plenty of space, and a quieter way of life. It is most certainly a sellers' market for the time being.
As of February, there were only 165 homes on the market in the Reno-Sparks area. This is a decrease of 73% from last February's 621. Further, the median sales price has increased nearly 11%. Both of these data points highlight the advantages in favor of sellers, but also present difficulties that buyers need to overcome.
Asking Price Is a Starting Point
Inventory is low, prices are rising, and buyers are motivated to move. It is a perfect storm of conditions that all favor sellers. Across the country in communities with similar conditions as those around Reno-Sparks, this means sellers are receiving bids far above the listing price. In some cases, sellers are receiving dozens of offers, many sight unseen, within days of listing the property. For sellers, it is not a matter of waiting for offers; it is a matter of choosing which offer comes with the best price and the fewest contingencies.
Inventory Will Not Quickly Recover
Home construction remains sluggish across the country. Production of construction materials is down, the global supply chain is still wounded, and rolling lockdowns have made it increasingly challenging to build new homes at a fast pace. It may take several years for new construction to absorb the increased demand for additional housing in areas such as Reno-Sparks. However, it may take longer as vaccination rates rise and an increasing number of buyers seek to relocate from congested cities into more relaxed and less densely populated regions.
Naturally, prices have risen and this is reflected in the sold-to-list price ratios in the region. During the first quarter last year, the average listing price was $420,000. By the end of fourth quarter, it rose to just under $450,000. Moreover, around 99% of sellers are receiving their asking price or higher. It's a trend that will no doubt continue throughout the year as Reno's star continues its rapid rise as a comfortable, quiet, and fun place to work, play, and raise a family.
Due to the high number of offers being submitted and quick closings, it is important to carefully review the terms of your contractual sale documents and it may be wise to have an attorney review, should you have any questions.  The attorneys at Maddox, Segerblom & Canepa, LLP are here to help.